I had a lovely time at my book launch last Sunday, in the beautiful walled garden at Gresham Hall in North-Norfolk. I was quite nervous before the show, as although I've performed music all over the world, I've never done a book reading before.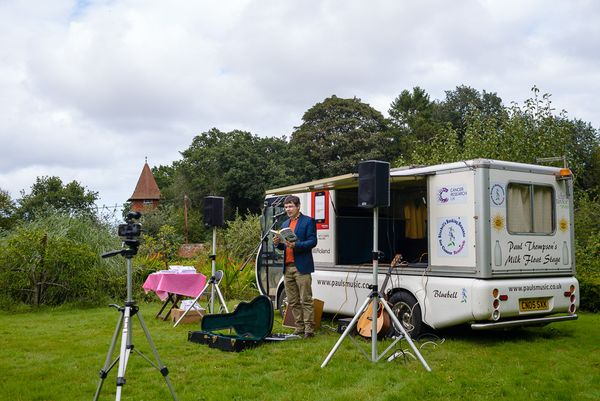 I'd invited a small audience, mindful of current UK social-distancing restrictions due to the covid-19 pandemic, and set Bluebell up in the garden ready for the show. One benefit of performing to a smaller audience is that it allows a greater sense of intimacy, and I soon had everybody laughing as I recounted the many ups and downs of my Floating to the Fringe Tour.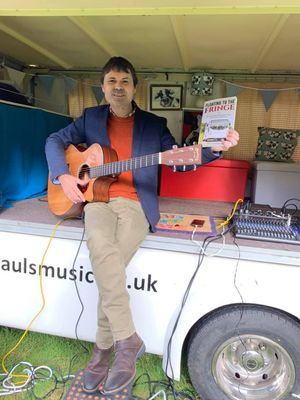 I really enjoyed reading the pages from my book out loud, bringing those moments and special memories to life again. I'm planning to record an audio book of Floating to the Fringe, which will be on release by Christmas 2020, and am working on a stage show, combining music with readings from the book, that I'm hoping to tour to the Edinburgh Fringe in summer 2021, retracing my original route by milk float.
Floating to the Fringe is available as an ebook and print book via Amazon. If you'd like a signed copy, please contact me directly.