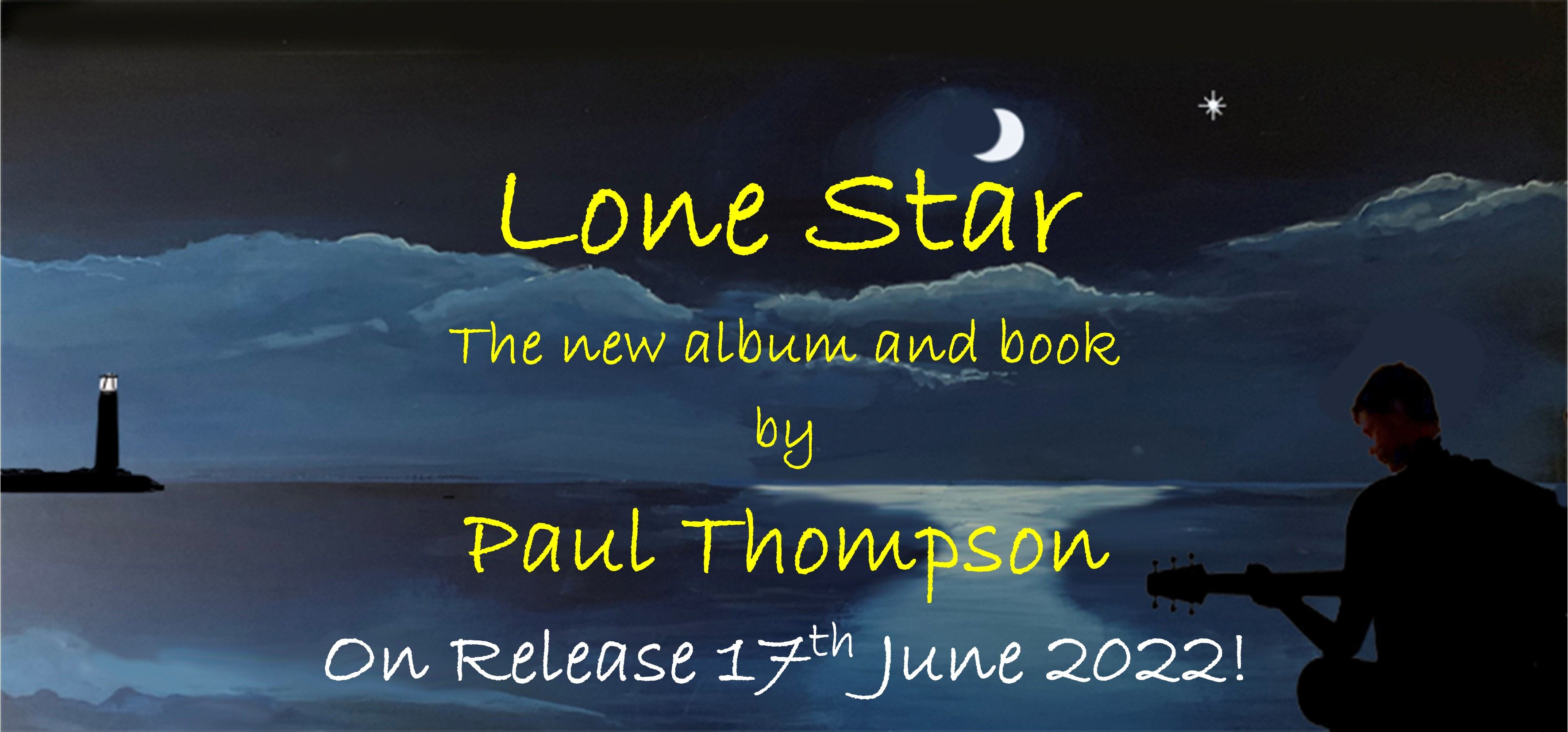 The road to my latest album, Lone Star, has been a slow and unpredictable one. After cancelling a European tour in summer 2020 due to the Covid pandemic, a friend offered me the use of a log-cabin in the grounds of a beautiful walled garden on a country estate in Norfolk, and this became my home and studio for the next two years. The rural isolation and lack of distractions proved to be a creative haven, and the songs for Lone Star  were born. 
Most of the instruments you will hear on Lone Star have been played and recorded by me; acoustic 6-string and 12-string guitar, electric guitar, bass, mandolin, keys, and vocals. A trip to Nam Studios in Wiltshire saw drums added to the album, courtesy of Grammy-winning drummer Rob Brian (Siouxsie Sioux, Goldfrapp, Loreena McKennitt). A piece of rock and roll history is imprinted on Lone Star, as the drums were recorded through the original Trident mixing desk that was in the Rolling Stone's mobile recording truck. 
I have also written a book of short-stories based on the songs from the album, that will be released at the same time. The book begins with the discovery of a small wooden box with a faded golden star on the lid, washed up on a beach. The young woman, Arzella, who finds the box, lives in a future world where life on earth has started again. The words to the song Lone Star are on a piece of paper inside the box, written in a strange language from before the time of The Great Destruction, when humanity brought the planet close to extinction. 
In a dream later that night, Arzella sees Daniel, the man who wrote the song, walking along a windswept winter beach. She hears him sing the beautiful music of Lone Star, and feels his pain at the suffering of the earth. In the stories that follow, their journeys collide through a strange and surreal Dreamworld that threads its way through time and space, always connected by the image of the lone star guiding the way...
I am incredibly excited to be taking my new show on the road in summer 2022, combining live performances of the songs from Lone Star, with readings from the book. I will be travelling in my latest tour bus 'Dottie', a 35-year-old Bedford Bambi campervan, that will be used as an intimate outdoor music stage at venues and festivals around the UK. 
If you would like to book me for a show, please get in touch.
I hope to see you on the road in summer 2022!