I'm happy to report that Bluebell and I made it safely back to Norfolk. We set off from Edinburgh one foggy September evening, reaching the border of England just two days later. It was an emotional moment after three months on the road, and I sat in Bluebell drinking a cup of tea just before crossing into England, watching shafts of light pouring onto the Northumberland hills, which I felt somehow were welcoming me home.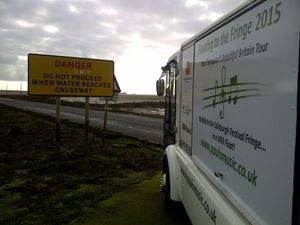 It seemed rude to pass Lindisfarne without popping across the causeway to make a visit to the island, and we had to time our visit so that we wouldn't get submerged by the incoming tide. After that we stopped at Bamburgh Castle for a night and had to take a big detour around Newcastle as it was the weekend of the Great North Run, and we couldn't find any campsites to stay at.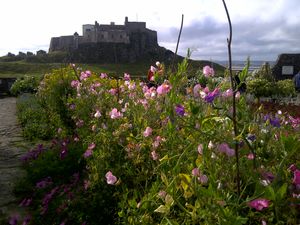 Our detour took us past Hadrian's Wall, which you may remember we broke down at on our way north, and for the second time on the trip we had to call an AA lorry out as Bluebell's motor overheated again. Luckily, the next day she was fine, and over the next week we drove from Thirsk, past York and over the Humber, before finally reaching Norfolk. Overall, we'd travelled more than 2,000 miles, doing 292 of those by ferry, 267 on the back of lorries, and the rest at an average speed of 10mph!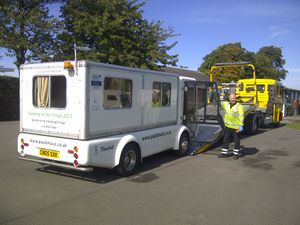 Since returning home I've been busy writing the book about the tour, which is now completed, and I'm in the process of sending it off to literary agents and publishers for consideration. I'm also hoping to develop the story into a film - there were so many adventures, with inevitable highs and lows, friendships formed, and definitely lots of humour (think tailbacks, breakdowns on mountains in the middle of nowhere, and going slightly potty due to a squeaky break and lack of CD player!), that I think there is huge potential for it to reach the big-screen.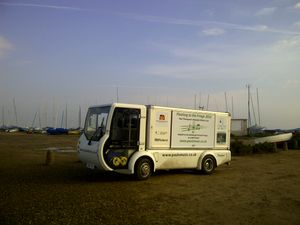 So, busy times ahead - and hopefully a new tour in the pipeline, although that remains top secret for the moment!