My tour plans are shaping up nicely now, with most of the dates for England booked, and many Scottish dates just waiting to be confirmed. I've come up with the title 'Floating to the Fringe 2015', which I think represents the tour pretty well, as not only will I be milk-floating to the Edinburgh Fringe, but to the fringes of Britain, playing in remote places such as the Outer Hebrides. 

I'm working with acoustic music champion Helen Meissner from Folkstock Arts Foundation, who will be doing some PR for the tour, and providing artists from Folkstock Records to play some of the support slots. Green energy is a big theme of the tour, travelling in a sustainable way with solar panels powering my music gear, and I wanted to find venues to perform at that would reflect the whole ethos of the tour. This led me to approach the Green Britain Centre in Swaffham, Norfolk, where my tour launch will take place on Friday 5th June 2015. It's an incredible venue, with the world's largest wind turbine with a viewing tower, and I was treated to a guided tour to the top. The view didn't disappoint!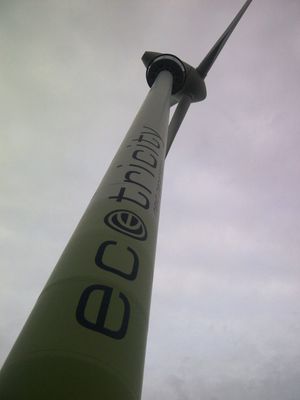 I'm going to be running song writing workshops at most of the venues I'm performing at, supported using public funding by Arts Council England. We'll be doing exercises using the senses to tune into the environment, and applying these skills to writing song lyrics. I'll be making audio recordings of the journey which I'm hoping will form part of a radio documentary, and will be running a competition for the best song lyrics to win a free day's music recording with my mobile music recording business Travelling Studio.
 
For me, one of the most exciting things about the tour is that I'll get to spend a summer visiting some incredibly scenic and remote parts of Britain that I've never seen before. From the fenlands of Lincolnshire (where I'm playing at two Wildlife Trust Centres), to an off-grid performance along Hadrian's Wall with Northumberland National Park, up to the Mull of Kintyre and remote western Scottish Isles such as Collonsay (population 130, apparently most of them will be at the village hall to watch me play that night!), to Stornoway at the top of the Outer Hebrides, and then through the grandeur of the Highlands to the Edinburgh Fringe.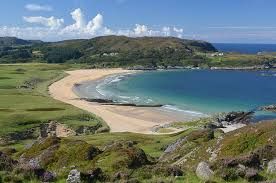 Colonsay

Sometimes a feeling of trepidation overcomes me when I think about doing all of this in a milk float. But then, unless we take chances in life nothing exciting would ever happen, and I feel sure that once my journey begins help will come my way if and definitely when I need it. In the mean time, can anyone recommend a good psychiatrist!...
If you are interested in getting involved in the tour, booking me to play, or would like some advertising space on the milk float then please check out my Pledges Page. Help me get on the road in 2015!