Supported with funding from Arts Council, I've been able to book some fantastic acts to come and play during my Floating to the Fringe Tour 2015. Many of them will also be joining me at the Edinburgh Fringe, where I'm booked to play on George Street from 20th-31st August. Here are the acts booked so far in order of appearance during the tour,  with more names to be announced soon! You can find all the tour dates here.
Kelly Oliver - Norfolk Wildlife Trust, Cley Marshes, 31st May 2015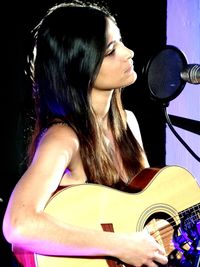 Kelly gained a 4* review from The Telegraph for her debut album This Land ( which came out in October 2014), won an Emerging Excellence bursary from Help Musicians UK in Summer 2014 to pay for said album to be recorded, won an 'Album of the Year' from FolkWords and was runner up in Best Debut Album of the Year from FATEA. 
She gained two BBC Radio 2 plays for her single, Diamond Girl, on Bob Harris' show and Mark Radcliffe's last October.She has just supported Cara Dillon, has her first TV appearance on both London Live TV and Norwich's Mustard TV and is releasing a single Jericho on May 11th.
http://kellyoliver.co.uk/
Vibe - The Green Britain Centre, Swaffham, Norfolk, 5th June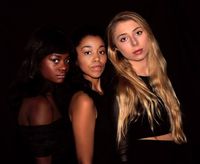 Three piece harmony band Vibe have a unique approach to their music. Alongside playing on Gospel and Soul ideas with a modern twist, they also like to combine body percussion with acopella singing. Vibe base the majority of their compositions around a piano backing, but have recently collaborated with a voilinist and electric guitarists to create a bigger sound! Keep an eye out for this up and coming girl group.  
Vibe on Facebook!
Steve Young - The Green Britain Centre, 5th June, Lincolnshire Wildlife Trust, Far Ings, 12th June, and Edinburgh Fringe, George Street, 24th-26th August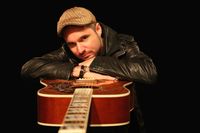 Steve has been in the Music Industry for over 20 years as an Entertainer, Songwriter, Session Guitarist & Music Educator 
From 2007-2012 he toured with the world famous singer Darren Hayes - founder and front man of the Pop Duo - Savage Garden, and in 2012 Steve became Musical Director and co-founder of the Broadgrass Band fronted by the world famous actor Ramin Karimloo. 
In Oct 2014 Steve released his Debut EP – 'Little Things'. Although he's written for artists all round the world this is the first time he has written just for himself and as the 'Artist' The EP, which is a mix of acoustic Pop, Folk & Country has received great reviews and has been sold all over world inc Japan, Canada, USA, Australia, UK and Europe. Steve recently played at the Country To Country Festival at the London O2 
www.steveyounguk.com
SamH - The Witham Arts Centre, Barnard Castle, 17th June and Edinburgh Fringe, George Street, 20th-22nd August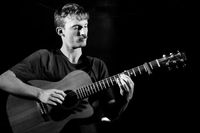 Samh started out in 2012 with an EP, descriptively titled 'Samh In A Green House'.  The £800+ proceeds raised from the EP went to a small Ethiopian children's charity called The Kindu Trust.  Due to its popularity and the great fun that occurred in the process, Samh has continued to delve deeper into the world of his musical existence. 
Since then he has done 100s of live shows as a solo performer and with a band and has recorded many more songs.  His music has appeared on several radio stations and has a growing admiration and popularity in his hometown of Huddersfield.
SamH on Facebook
Rrose Selavy - The Outer Hebrides and Isle of Skye (several venues), 11th - 20th July, and Edinburgh Fringe, George Street, 23rd - 25th August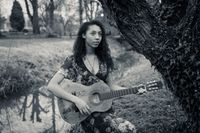 Rrose Sélavy is a BBC Introducing poetic-folk musician with debut EP 'I Am Like The Tree'. The creative culprit is primarily a poet at University of Cambridge, Jade Cuttle, with her poetry published in collaboration with BBC Proms and broadcast on BBC Radio 3. Her EP 'I Am Like The Tree' is inspired by the humble-hearted wisdom, strength and resilience of trees, that to which humans aspire but will never achieve.
If this sounds intriguing please follow her on Twitter @JadeCuttle and on Facebook 'Rrose Sélavy'. Do you know that if you stethoscope a tree you can hear the hum of its heartbeat? #treesruletheworld
www.rroseselavy.co.uk
Daria Kulesh - The Isle of Skye and Rum (several venues), 22nd July - 27th July, and Edinburgh Fringe, George Street, 27th - 31st August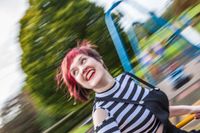 Daria Kulesh's "refined and cut glass crystal voice" with her strong Russian heritage conjures a beguiling romanticism. Dynamic delivery and passion come to the fore in her debut solo album Eternal Child, described as "phenomenal" by Fatea Magazine and named Album of the Month by FolkWords, among other accolades. It is expected to build on her rapid ascent as a unique and exciting singer songwriter.
From performing in a resident band at an Irish pub next to the Kremlin to singing at a charity gala at the former Moscow Governor's palace, from busking in Nova Scotia, Canada to playing at Cambridge Folk Festival and the Southbank Centre, Daria's musical and personal journey is turbulent and varied - and her songs reflect that.
www.daria-kulesh.co.uk
Ethemia - Edinburgh Fringe, George Street, 20th - 22nd August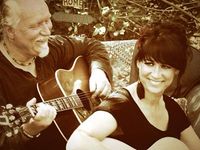 All across the country everybody's talking about Ethemia, the ground breaking acoustic duo from Gloucestershire which is made up of Michaela Mott and Berny Poulton.Known as one of the hardest working bands on the circuit having performed over 500 gigs and appeared on over 40 radio stations including BBC Introducing and BBC Musicians€™ Masterclass, BBC 6 Music, BBC Radio 2 & BBC London with Gaby Roslin.
Their sound brings Fleetwood Mac and The Beautiful South to mind, and recently Gaby Roslin on BBC Radio London, was moved to comment on air:
"Fabulous music...that was amazing. The entire studio is lost for words, I'm completely overwhelmed. Would you please come back on my show?"
www.ethemia.com
Johnny Steinberg - Edinburgh Fringe, George Street, 26th - 28th August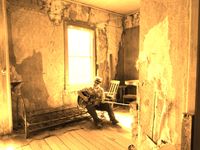 Johnny Steinberg is a prolific songwriter and performer. He is an experienced song-writing tutor and has co-written with a long list of recording artists.  He has honed his craft under the tutorship and mentoring of great song-writers such as Ray Davies from the Kinks,
Chris Difford
from Squeeze,
Boo Hewerdine
from The Bible and Mercury Award runner-up
Kathryn Williams."Johnny's songs have tremendous heart, vulnerability and compassion. He's made me cry on the first listen to a song and that is a rare and potent gift to possess as a story teller and song-writer" - Karine Polwart—BBC Folk Award Winner (2005 and 2007)
www.gigmit.com/johnny-Steinberg
Carrie MacDonald - Edinburgh Fringe, George Street, 29th - 31st August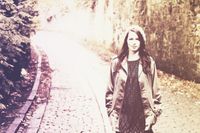 Carrie Mac is a Scottish singer/songwriter who has supported the likes of Tom Jones, Adam Lambert and Nerina Pallot to name a few.  Carrie has just self released her new EP "Love Curse" on iTunes, Amazon and Spotify which includes her cover of "Dreams" by Fleetwood Mac" 
www.youtube.com/carriemaconline