Travel by milk float is always full of ups and downs (literally!), and the last couple of weeks has been no exception. Bluebell broke down during a long test-run in Norfolk last week, and I had to call out somebody from the company in Oxfordshire where I originally bought her to come and find out what the heck was going on. They were fantastic, and set off at 5am the next day to fit a new accelerator, which meant I was able to go ahead with the photo-shoot I'd arranged in some bluebell woods the day after.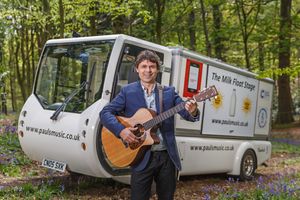 Needless to say more adventures ensued, with Bluebell getting stuck on a slope in the bluebell woods. A phone call to my friend with a Land Rover later, and Bluebell and I were soon out of the woods again! The photos were taken by Chris Taylor, who is a fantastic North-Norfolk based photographer, and he kindly donated his time for free as the aim of the tour is to raise as much money for Cancer Research as possible.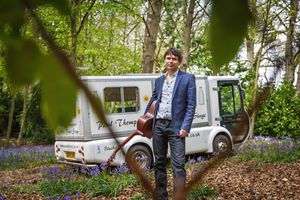 Talking of which, I had my first busking session outside Budgens of Holt on Saturday 6th May, which was arranged by Baker's and Larner's who own the store. I set off with Bluebell for Holt feeling slightly downhearted as the wind was freezing and there was one of those steady drizzles that seems to permeate everything it touches. After a cup of hot chocolate in town I convinced myself to set my music gear up in the rain, and was soon singing my heart out. Despite my fingers turning a whiter shade of purple due to the icy wind, I raised £80 in an hour and a half, and went home feeling very contented with my first fundraising session.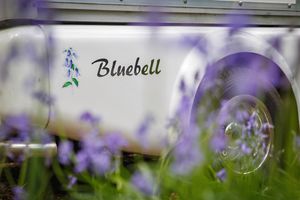 My tour launch at The Harnser in Cley on 2nd June is getting frighteningly close, from where I'll be making my way gradually westwards to Cambridge, Oxford, Stroud, Glastonbury and then onwards to Land's End in Cornwall by the end of July. If you're on my tour route, please do come along to support me, and if you can't make it but would like to donate please visit my JustGiving page here.